Smoke, the film adaptation of the short news article "Auggie Wren's Christmas Story," showcases the great multitude of stories that reside within each and every person and brings forth the question: are these stories true? Whether or not the story is of truth, however, may not completely be of the matter. What is most important is if you believe in it.
The author Paul Auster has a deep fondness for coincidence. This is shown within both the film and the short story. For instance, in the article, it is highly coincidental that Auggie Wren has a perfect Christmas story for the writer. (However, this can partially be attributed to the fact that Auggie Wren is [possibly] lying, therefore creating the perfect story, rather than relaying it.) In the short film, Auggie Wren happens to have a picture of the writer's deceased wife. This serves as a device for us to connect up to and understand the appeal and warmth of Auggie Wren. Additionally, this is also obviously the authors love for coincidence being played out.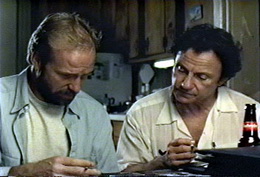 Aside from the narrative examples of coincidence in Paul Auster's works, the style of both the film and short story showcase coincidence and irony. The short story is literally the article that the writer character set out to write, thus furthering this process of stories being captured and forever known, regardless of there validity. The film tells the story in "chapters"-- each chapter clearly acknowledging the ark of a specific character's story. This further emphasizes the feeling that there are many stories to be heard, and many faces to discover (just like in the pictures.)
In both the short story and the film, the writer has a moment of doubting the truth behind the Christmas story of Auggie Wren. However, this is quickly replaced with acceptance. This moment of doubt is a clear representation of Paul Auster's questioning of reality versus fiction. It seems as though the author implies that we should always accept a story that does no real over all harm, but rather, brings joy.